140th Annual
Strathardle Highland Gathering
Saturday 26th August 2023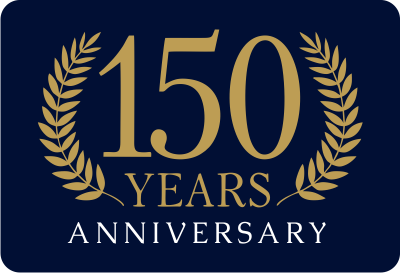 150th Anniversary of the
Strathardle Highland Gathering
Dear All,
The first Gathering "of this sort" (as the Dundee Courier recorded at the time) took place in Strathardle 150 years ago. It was held at Kirkmichael in a field to the north of the village adjoining the Aldapie Inn on the Friday 4th August 1871. Whilst the Gathering has not been held every year since that date (the last Gathering being the 138th Gathering in 2019), 2021 marked 150 years of the Strathardle Highland Gathering. In the circumstances, it was sad that we were not able to gather on the Bannerfield in 2021 given the risks that we continue to face with the pandemic. However, all being well we hope to be back next year on Saturday 27th August (the fourth Saturday in August as usual).
In Memoriam
Since we last let me in 2019, we have lost two recent members of our committee, Jean Lindsay (Show Secretary of the Agricultural Show) and Hamish Nicholson (our Piping Convenor and a second cousin of our Chieftain, Sir Michael Nairn). In memory of them, I asked Morag Houston (Secretary of the Home Industries) and Giles Hemmings (our Treasurer for many years) to say a few words.
Jean Lindsay
Jean was a huge supporter of Strathardle show over the years exhibiting livestock from her farm at Runavey Glenshee and for many years Jean transported the safety cage for the heavy weight events from Cortachy. Jean took over the role of Agricultural Secretary in 1996 and continued this for 23 years. She was always there setting up and taking down gates before and after the show. She retired from her role in 2018 at the wonderful age of 90. Sadly Jean passed away in the spring of 2020.
Hamish Nicholson
The Nicholsons of Balnald have always been strong supporters of the Strathardle Highland Gathering. In his youth his family lived in Balnald Lodge until the end of the war when the estate was inherited by his father's eldest brother. Hamish was a medical doctor as was his father. My recollection was that he practised in Birmingham until his retirement in the early 1980s when he moved to Fosse. He was a keen piper and had many friends in the piping community. When the Gathering felt that piping should be a feature lending authenticity, I persuaded Hamish to take over convenor of Piping. He kindly and loyally organised the Piping event at the Gathering for near on 40 years until his death in 2021.
Wishing you all good health at this time.
Yours aye,
Rob Wilson
Robert P.M. Wilson
Director / Company Secretary
Strathardle Highland Gathering