141st Annual
Strathardle Highland Gathering

& Agricultural Show
Saturday 24th August 2024
Office Bearers
Chieftain
Mr. Neil Constable

President
Mr Alec Rattray

Secretary
Mr Robert Wilson - 07818 014666

Treasurer
Mr Graeme Milne

Agricultural Show
Mrs Fiona Drysdale - 07890 989806

Home Industries Show Secretary
Mrs Morag Houstoun

Highland Dancing Secretary
Miss Linda Tosh

Heavyweight Convenor
Mr Pete Hart
Tug o' War Convenor
Andrew Duncan

Brochure Production & Advertising
Mr Robert Wilson - 07818 014666

SHG Website & Photography
Mr Mark Newton-Carter - 07484 246205
(Copies of photos available on request)


Members of the Royal Scottish Highland Games Association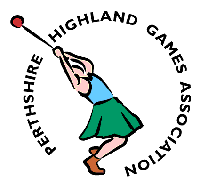 and the Perthshire Highland Games Association

THE COMMITTEE WOULD LIKE TO THANK ALL OF THE SPONSORS FOR THEIR SUPPORT AND ASSISTANCE TOWARDS THE GAMES AND AGRICULTURAL SHOW.
With thanks to Robert Heslip Dip OHSM CMIOSH RSP Health & Safety Advisor to the Gathering
Disclaimer: The Games Committee wish to point out that they cannot be held responsible for any injury to person or property sustained while attending the Gathering.
Strathardle Highland Gathering is a Scottish Guarantee Company (Company No. SC345449). Registered Office: c/o CMS Cameron McKenna Nabarro Olswang LLP, Saltire Court, 20 Castle Terrace, Edinburgh EH1 2EN.